Watch Pastor Rick's Message on Fasting!
Why has the spiritual discipline of fasting become a lost practice amongst believers today? Join Pastor Rick as he explores this subject and brings this timely message.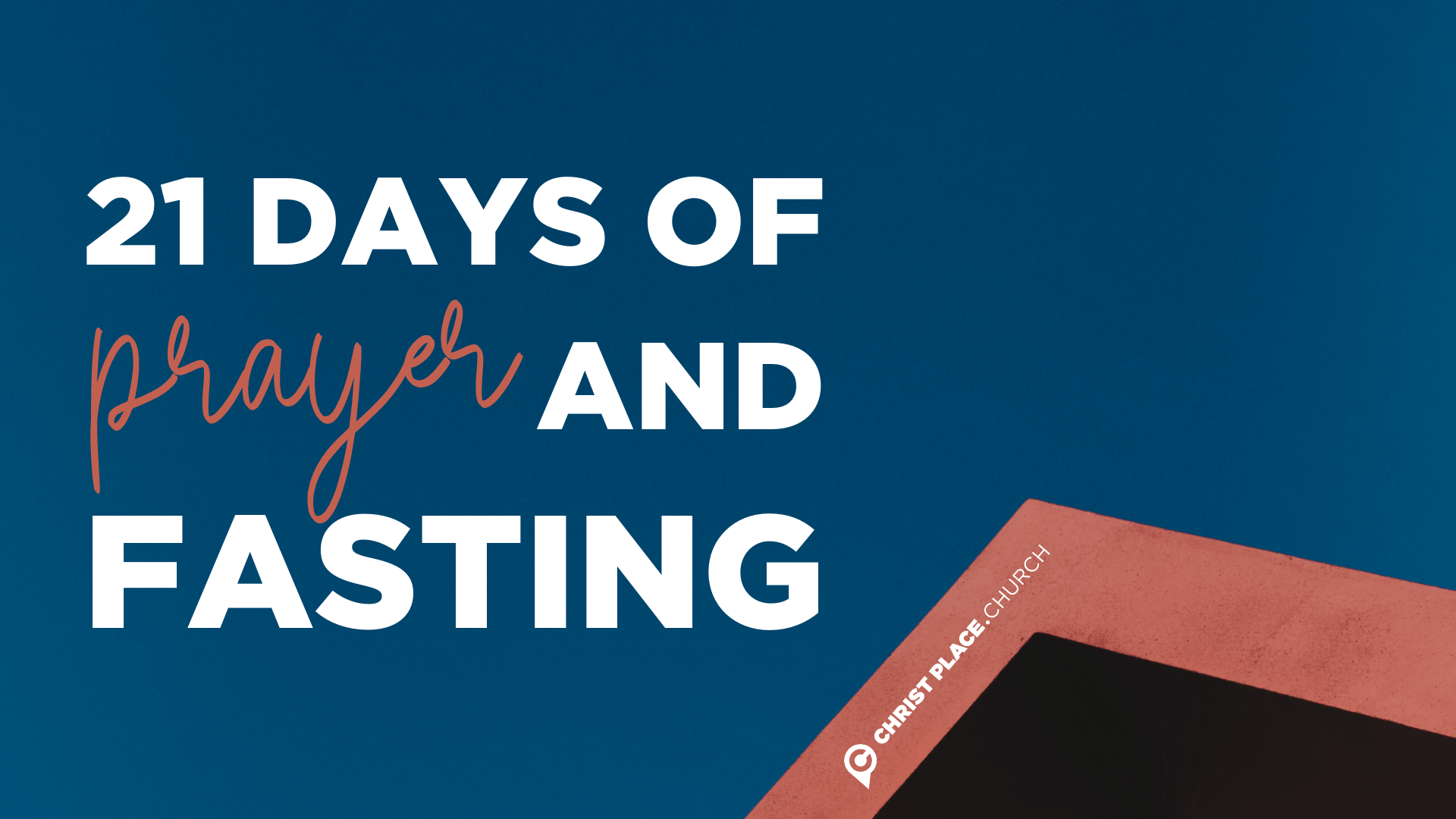 Communal Call to Pray & Fast:
1. Unity – For authentic biblical community.
2. Souls – For the lost to be found in our communities.
3. Deliverance/Breakthroughs – For strongholds to be revealed and pulled down.
4. Healing – For physical and/or motional healing within the body of Christ.
5. Hunger – For a growing spiritual hunger amongst us.
6. Campus Expansion – For future Christ Place campuses…locations, teams and finances.
7. Education – Schools, Teachers, Administrators and students.
WHAT IS FASTING?
Fasting is a decision to take our eyes off of our physical needs and desires in order to focus more completely on God. During a time of fasting, it is encouraged to plan additional time for prayer and Bible study. We believe God wants to speak to you during this time!
HOW DO I FAST?
Determine the Type of Fast: 
Daniel Fast – Eat Only Fruits, Vegetables & Grains
Liquid Fast – Eat No Solid Food
Other Types of Fasting – Social Media, Other Entertainment, etc
Determine the Length of Time:
Examples: One Meal a Day, One Week, or 21 Days
Rick Lorimer Podcast – "Fasting"