COVID-19 UPDATE
In light of the fluidity of our current situation regarding COVID-19, we are rescheduling all baptisms until further notice.
We believe the life-change God has done in you is authentic, vibrant, and compelling, because of Jesus' work on the cross on behalf of you and all of us! We will do our best to communicate when we are going to have onsite services and resume baptisms on our campuses.
Thank you for your understanding. In the meantime, click the button below for updates about happenings here at Christ Place in the coming days.
Baptism is an outward sign of your inward commitment to Jesus. It's a public way for you to say, "My life is changing!"
Baptism is not only a step of obedience, but it's also a beautiful illustration of what God has done in you. When you go down into the water, it represents Christ's death and your old life passing away. When you come up out of the water, it signifies Christ's resurrection and your new, changed life in Him. We make a big deal out of water baptism at Christ Place because we believe God's work to change a life is worth celebrating!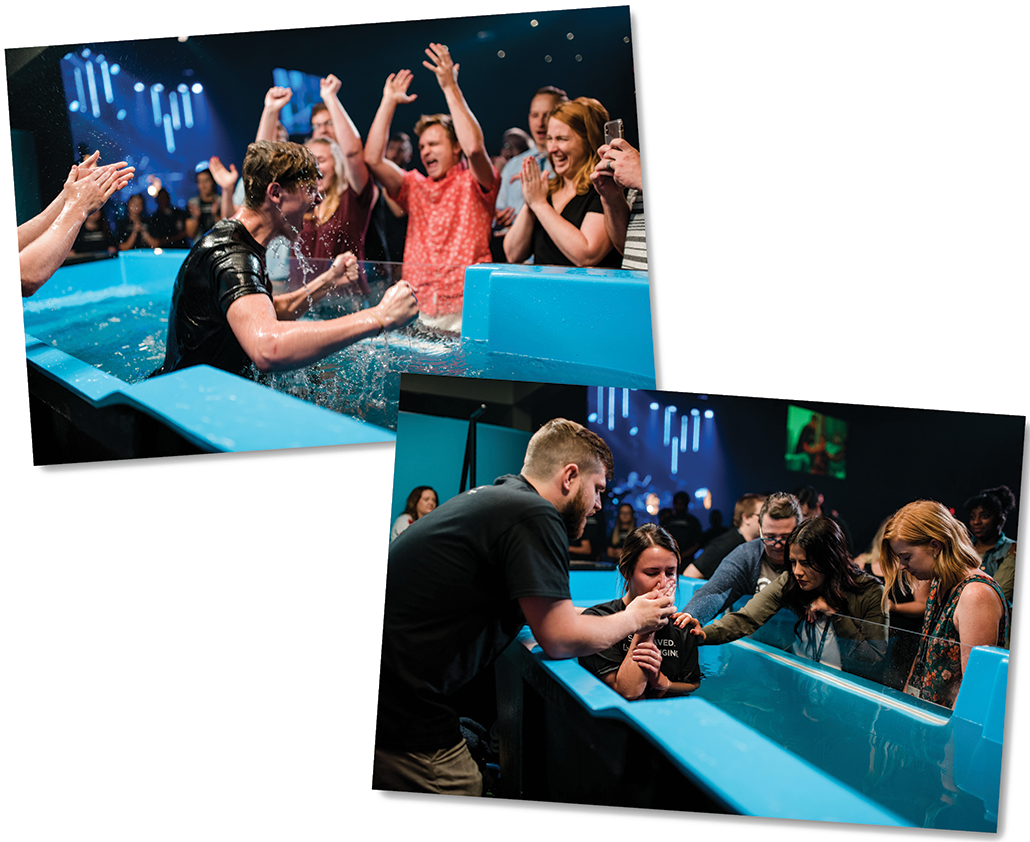 "Today I'm getting baptized as a physical representation of an inward decision I made to fully follow God and seek His Kingdom first and foremost in my life."