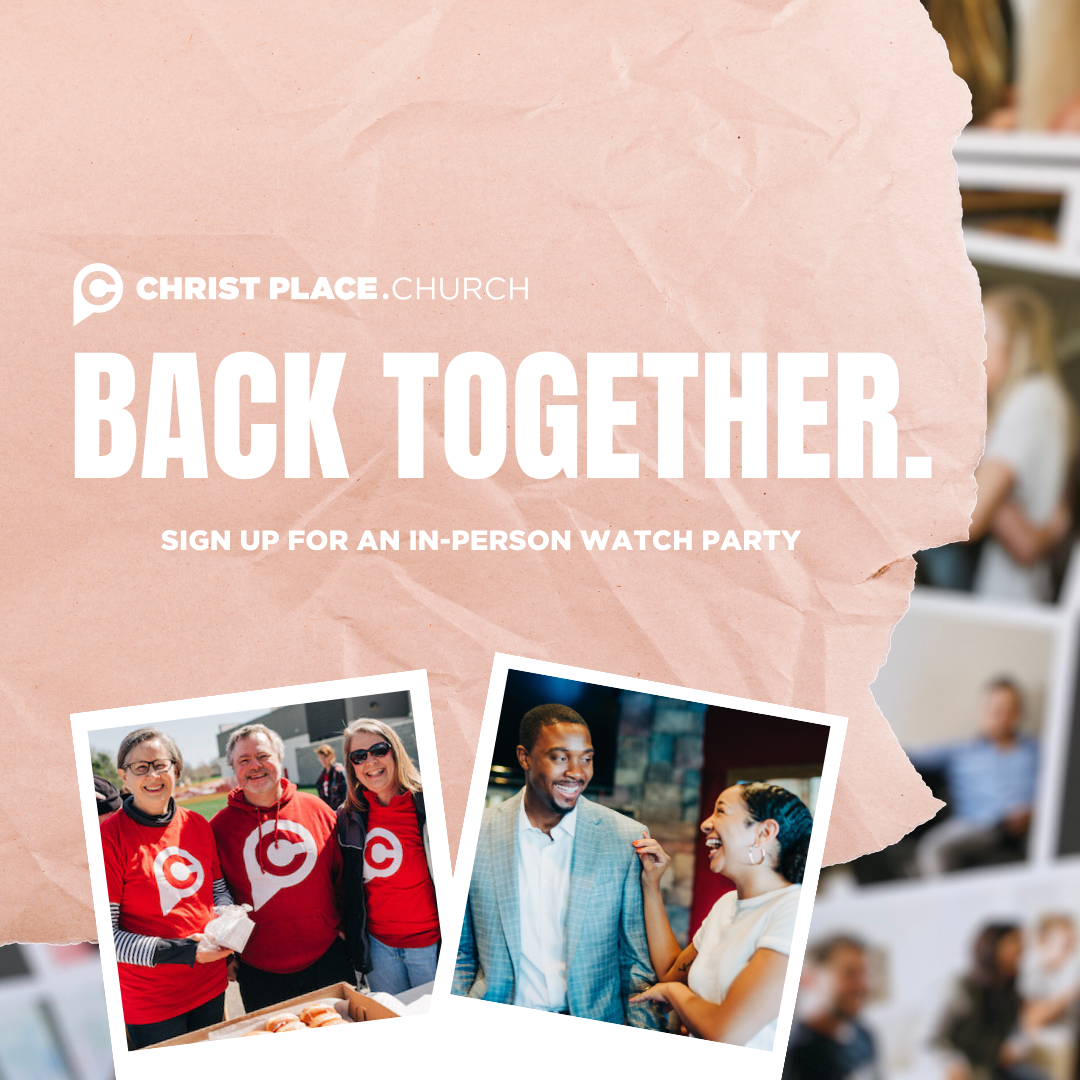 JOIN A WATCH PARTY
Phase 1 of gathering together in-person
We're excited to announce that starting May 30, we're beginning the process of being able to meet back together in person. Phase 1 of this plan is gathering in smaller groups at our campuses and in homes to watch the online experience together. We call these gatherings "Watch Parties." See below for more information on how to find a Watch Party to attend at a campus near you!
Click HERE to learn more about how you can host a watch party of up to 10 people at your home.
***For those attending a watch party, we ask that you please continue to follow social distancing practices recommended by the CDC (6 feet apart). Christ Place volunteers will be wearing masks, and we are encouraging (though

not requiring

) that our attenders do the same. Additional masks will be readily available in the lobby. For more details, see the FAQ section below.***
RESERVE YOUR SEAT THIS WEEKEND
Limited seating is available per service due to social distancing
WATCH PARTY (OLD CHENEY)
Saturday (May 30) – 5:00pm
Sunday (May 31) – 10:00am
WATCH PARTY (VAN DORN)
Sunday (May 31) – 10 & 11:30am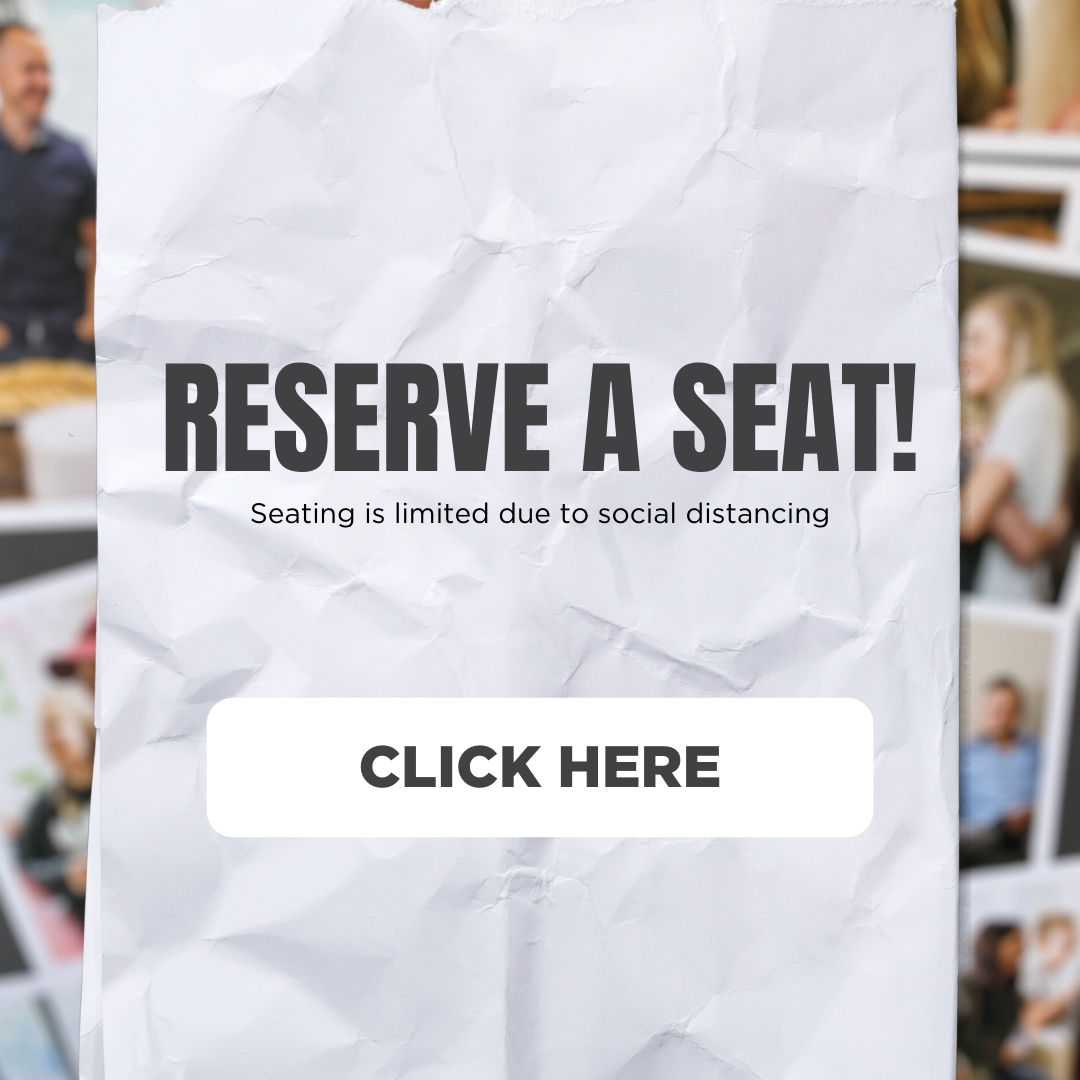 FREQUENTLY ASKED QUESTIONS
How Do I Plan To Attend A Campus In Person?
In order to create a spacious environment, we will have limited seating with adequate spacing at our campuses. Please let us know how many will be joining you from your household so we can best prepare for you. You can reserve your seat here! 
What does Kids Ministry look like?
Your child (Birth – 5th Grade) will join you in the worship center for a family-friendly experience. Here are some helpful tips to make it a great time for them:
1. We will have some activities and crayons available for each child.
2. Bring a tablet or mobile device and a pair of headphones – during the experience your child can visit christplace.church/cpkids and watch this weekend's Bible lesson.
What Precautions Is Christ Place Taking?
We are taking every step of precaution as prescribed by the CDC to ensure that Christ Place Church is safe, secure and spacious for your family.
1. We encourage all attendees over the age of 75 or those who have a compromised immune system to worship with us online.
2. If you have had any of the following symptoms this week, please worship with us online:
Fever Over 100

Cough or Sore Throat

Shortness of Breath

Contact with anyone confirmed to have COVID-19 (in the past 14 days)
For the latest information about the plan to reopen our West Point Campus and Connections Church, please use the buttons below:
JOIN US ONLINE!
Saturday 5 & 7pm || Sunday 8:30, 10 & 11:30am
Every week hundreds of people gather in different places across our state and around the world to join in the Online Experience at Christ Place. As we begin to gather in person, we ask that if you normally attend a physical campus, but you're feeling ill or are considered high-risk, that you continue to enjoy our worship services online.
If you're new to the online family we want to welcome you and point you to some of the resources below to help you get connected:

RESPONDING TO OUR COMMUNITY 
The Compassions Response Team are volunteers who are currently healthy and not at-risk of easily contracting the Coronavirus. They will be ready to respond to needs that may vary from calling to check on elderly members of the community, delivering groceries, serving with local partner ministries or any other opportunity we might have to serve and love people.