SERVICE TIMES
Sat. 6:00 PM | Sun. 9:30 & 11:15 AM
LOCATION
11th & Old Cheney, Lincoln, NE
People who come to Christ Place become a part of this life-change story through three easy steps.
1. Celebrate God's Word and worship Christ as Savior.
2. Connect with one another as we grow together in Christ.
3. Contribute our time, talent and resources to reach our community and world.
Water Baptism
If it's important to Jesus it's important to us.
Water baptism is an outward sign of an inward change. Just before Jesus returned to heaven, He commanded His followers to preach the gospel to all people and to baptize believers. Baptism is a sign to everyone watching that he or she has accepted Jesus and Savior and that he or she plans to obey Jesus and live to please Him.

Weekends During Services
Birth – 5th Grade
Saturday @ 6:00p
Sunday @ 9:30a & 11:15a
CP Kids Midweek
Ages birth – 5th Grade
Wednesdays @ 7:00-8:15p
Our team is excited to work with you and your kids.  If you have any questions, please do not hesitate to ask any of our staff, or email us at 
cpkids@cplace.org
.

Weekends During Service
Middle School Students
Sunday @ 9:30a after worship
Mid Week Youth Group
Middle & High School Students
Wednesday @ 7:05p
Every Wednesday night, middle and high school students from Lincoln and the surrounding area invade Christ's Place (Old Cheney Campus) for a night of worship, dynamic discipleship, a little bit of silliness and a challenging message. Students have the opportunity to make connections with each other and a team of amazing volunteer leaders.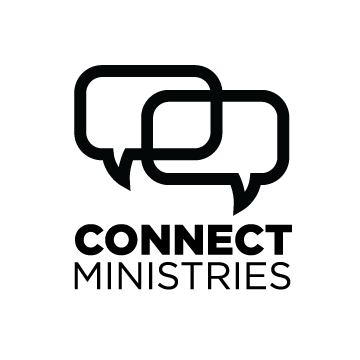 Check out this awesome story about Jeff and his connect group at Christ Place.
This class teaches the foundations of what it means to follow Jesus and is perfect for those who have recently given their lives to Christ, or for anyone looking to build a firm foundation in their relationship with God

Check out this awesome story, and see how there is room for everyone to serve at Christ Place.
There are so many ways to volunteer at Christ Place. And we would love to have you on our team! Weather you're interested in Creative Arts & Worship, Tech, Youth, Kids, or simply greeting people at the door, there is a place for everyone to get involved.
At Christ's Place, we want to help you in your commitment to give as God directs you. There are many ways you can give.
You can always attend any of our services during the weekend and give in person.
If you have a Visa, Mastercard, or Discover, you can enjoy of the convenience of using online giving. It's a safe and risk-free way to give from the comfort of your home.
If you have access to "bill-pay" through your bank you can set up Christ's Place as a "payee." Simply tell the bank what to pay from your account, noting in the memo or note area any part of the offering that is for missions, etc. If there is no notation the gift will be considered general tithe/percentage giving.
Giving can be as easy as sending a text. Set it up by texting an amount to the number, and our safe and secure text-to-give service links to your credit card.
The Tithe Challenge is a sort of money-back guarantee. We challenge you to try out tithing for three months – commit to giving God 10% of your income for 90 days. If you aren't convinced of His faithfulness to bless your life and are not compelled greater by His love, then you can request a refund. We will give your money back – no questions asked. There's no catch. We believe in tithing and God's faithfulness to work through it so much that we are making this bold move. Just try it, test God in this. You've got nothing to lose.
Frequently Asked Questions
"Who Is The Tithe Challenge For?"
Tithing is God's plan for every follower of Christ. However, The Tithe Challenge is for individuals or families who have not been tithing (10% of household income) in at least the last six months.
"When Is The Tithe Challenge?"
The Tithe Challenge is for a period of three months. You can begin at any date between January 1st and Septemer 15th (the challenge must be completed in a single calendar year).
"Why Take The Tithe Challenge?"
The only thing in the Bible that God says to test Him on is tithing. At Christ Place we believe it in so strongly that we want to give you the opportunity to take God at His Word.
The Rules
Before participating, please make sure you've got the rules covered.
I understand that in order to participate in The Tithe Challenge my completed sign up form must be received by the Christ Place staff by September 15th.
I understand that The Tithe Challenge is for a period of three months, starting on a date I choose between January 1st and September 15th.
I understand that my household qualifies for participation because we have not been tithing (10% of annual household income) for the last six months.
I understand that if paid at the church location, my tithe must be paid by check or by completed offering envelope so that my tithe can be properly credited. Tithe can also be paid online at cplace.org/online-giving/.
I understand that I cannot seek a refund prior to the end of the of The Tithe Challenge period, and that I cannot seek a refund for any contributions made prior to the beginning of The Tithe Challenge period.
I understand that any request for refund must be received by the Christ's Place staff within 30 days of the end of The Tithe Challenge period.
I understand that if I request a refund at the end of the three months, 100% of contributions by check or cash and 97% of contributions made by credit or debit card (due to credit card processing fees) will be refunded.
I agree to the following statement: "I would like to test God's faithfulness by accepting The Tithe Challenge at Christ Place. I agree that for the three month period, my household will contribute to God, through Christ Place, a tithe equal to 10% of our income. At the end of the three month period, if I am not convinced of God's faithfulness to bless my life as a result of my obedience to His Word, then I will be entitled to request a refund of the full amount (as clarified by #7 above) of contributions made during those three months."
Every number represents a person, every persons has a story, and every story matters to God.
We each have a story to tell. God wants to continue to write the story of Christ Place through our prayer and giving in an ongoing journey of faith.